Community Programme for galas
Helping to make swimming an integral part of our community in Winchester

As a charity, Winchester City Swimming Club has a clear vision for aquatics provision across the City and local area, so in addition to our busy schedule of lessons, training and competition, we run a number of additional programmes for the community.
WCSC Annual Primary Schools Gala
The Annual Primary Schools Gala is probably the club's most well recognised community event. The first Primary Schools Gala took place in 2000 at River Park Leisure Centre and was part of the city's millennium celebrations. Two decades later it has become a popular fixture in our local sporting calendar. This year the club celebrated the gala's 20th anniversary gala, held for the first time at the new Sport and Leisure Park at Bar End in Winchester. Over twenty schools and 250 children attended to experience the excitement of participating in a competitive swimming gala, focussed on the children having fun in the water.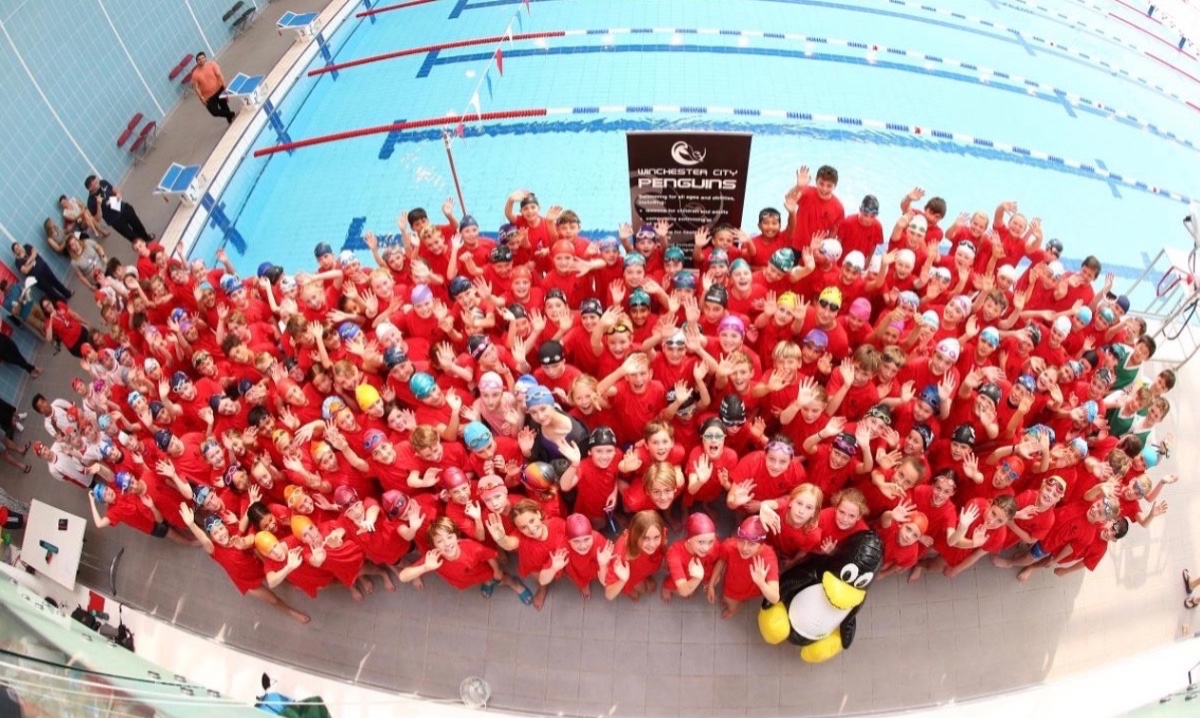 Stuart Martin Photography

Inevitably the event did not run on goodwill alone and this year the club is extremely grateful to the following sponsors for their generous support:
Southern Communications Group
Alexander Design
Christes Hospital Foundation
Embley School Hendy Group
Resourceful Marketing
Ringo
Sportskool
St. Swithun's School
Winchester Connected
Everyone Active In addition the club is very grateful to the 50 volunteers from the club who supported on the day, and to the schools and family members who came to watch. The Mayor of Winchester, Cllr. Derek Green, joined our great turnout of volunteers to help the day run smoothly. The event ended with lunch and a celebration cake to mark the 20th Schools Gala anniversary. If you are interested in sponsoring, or supporting the Primary Schools Gala please get in touch via our contact us form.
WCSC Inclusive Gala
The annual WCSC Inclusive Gala is an important fixture which follows shortly after the Annual Primary Schools Gala. This is a much smaller event but no less important. This event gives primary school children with additional needs the chance to participate in a gala in a safe and supportive environment, and participate in individual and relay races.
In July 2023, children joined us from Shepherds Down, Colden Common, Winnall, Westgate and Weeke schools. They were brilliantly assisted and encouraged in the water by some of our performance swimmers from the club. One of the many highlights was when the club's announcer, Scottie, who dived into the water to ensure a real running commentary could be given!
WCSC were delighted to have the Mayor of Winchester Cllr Angela Clear in attendance to hand out medals and certificates, and grateful to Everyone Active for providing the pool time for the gala. See our news section for more info.
For more information about the Inclusive Gala please use our contact us form.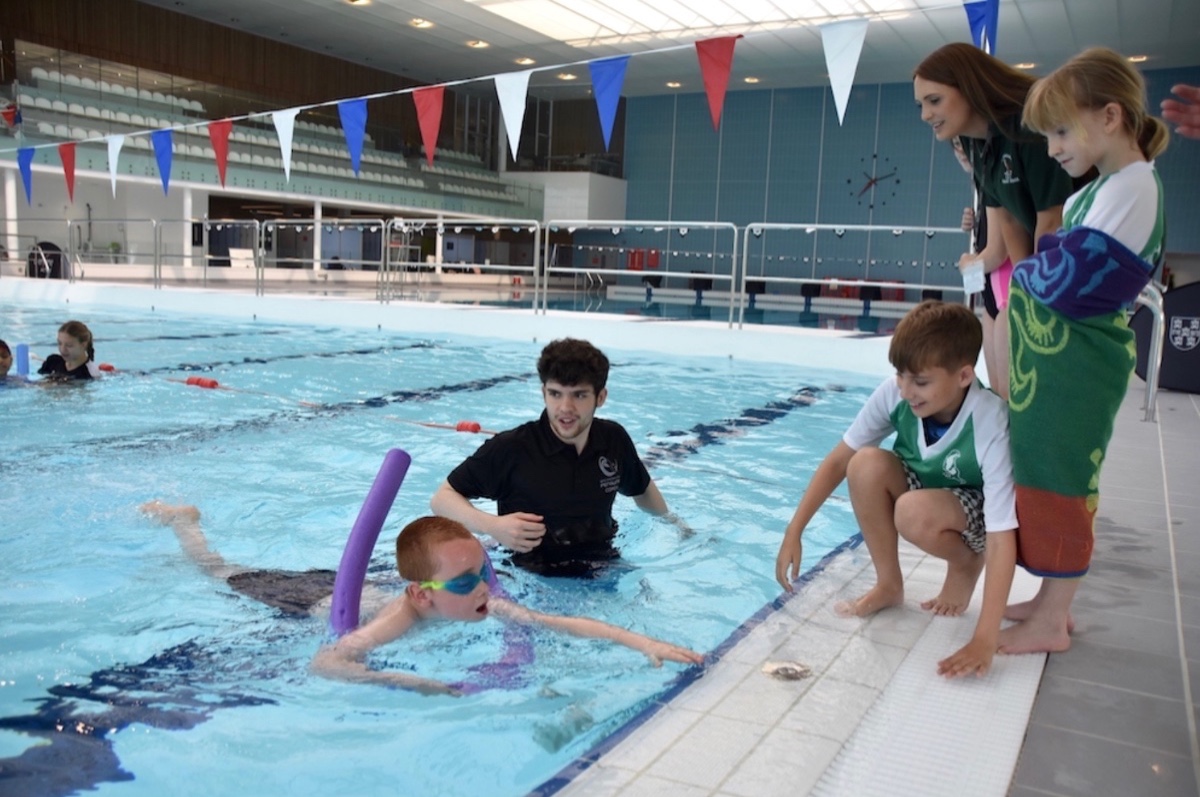 ---